Welcome To Wilderness Introduction, Training, & Survival Outdoors!
(W.I.T.S. for short)
W.I.T.S. Outdoors is a group of instructors who have known each other for years. We decided to join forces and do survival and wilderness skills trainings across the country, starting on the east coast!
At a W.I.T.S. Outdoors' event you will get high quality training in a friendly, relaxed atmosphere.
Not only do you not need any previous skills or experience, but at a W.I.T.S. Outdoors event you don't even need to bring any equipment, other than a fixed blade knife!

When you attend a W.I.T.S. Outdoors training event you will not only leave with the skills you need to enjoy the outdoors, but all the gear you need to carry too! Included in your ticket price is a pack chock full of outdoor gear that you'll use during the training and then take home with you!

Everyone goes home a winner at a W.I.T.S. Outdoors event!
The contents of the kit with vary depending on what we are teaching that weekend,
but it will always be a great set of tools to enjoy the outdoors!
We hope in the future to continue to add new and exciting destinations to our list of training locations.
Check out our Events page and find out more about the scheduled training weekends we hold.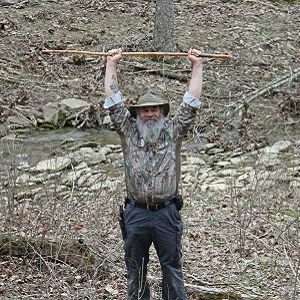 Have Skills, Will Travel!
Has your group or organization been looking for quality outdoor skills training? Look no further! W.I.T.S. Outdoors' instructors have a wide variety of backgrounds and experiences in wilderness and survival skills. Get in contact with us; we may be able to come to you!
Coming Soon, W.I.T.S. Outdoors Advanced Training Class!
Ready to step it up a notch? Well, so are we!

The instructors here at W.I.T.S. Outdoors know that you want to keep getting better, learning new skills, and advancing towards your outdoor/survival goals. We're here to help you reach those goals!

Coming soon, the W.I.T.S. Outdoors advanced training class.

All the great instructors you know and love in the same relaxed atmosphere, here to help you build on the skills you've already gained. You might get to spend the night in a shelter you made, fashion some of the comforts of home from your surroundings, or maybe even have the opportunity eat some things you never thought you would! Who knows what the class will bring!...well we do ;)

Make sure to follow us on Facebook and keep an eye out here for more info!
In the meantime, check out our basic class offerings!

*There will be some prerequisites required for attendance at the advanced class*